You are here
On May 16, 2019 the finale of Intellectual Property Marathon took place in the framework of the All-Ukrainian Innovation Festival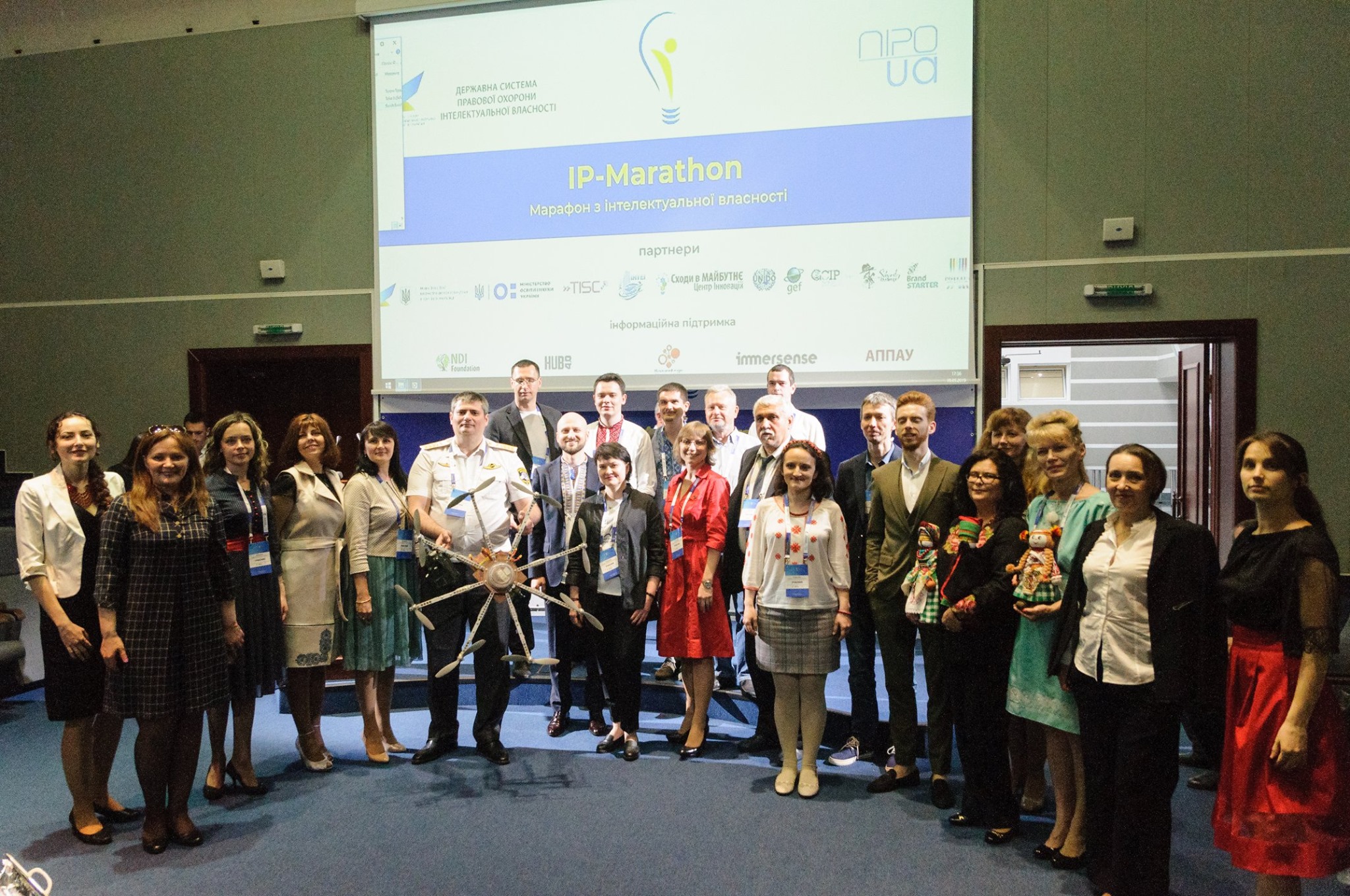 The Marathon was organized by the Ministry of Economic Development and Trade of Ukraine and the State organization "National Office of Intellectual Property" with the support of the Ministry of Education and Science of Ukraine and the Ukrainian Institute of Scientific and Technical Expertise and Information.
Participants of the IP-Marathon competition elaborated commercialization projects for the developments on the basis of intellectual property objects.
The projects were presented in the form of a "pitch" - a presentation of up to 300 seconds that reveals the essence of the business idea, its features and attractiveness for investors. Preparations for participation in the IP-Marathon took place within the Training on Intellectual Property, Technology Transfer and Innovation Management, and the best developments of the participants were worked out together with experienced mentors.
Tetiana Ivanova represented the development of the Institute of Food Biotechnology and Genomics of the NAS of Ukraine: "Utilization of Bread and Alcohol Wastes by Cultivation of Medicinal Mushrooms", received a Certificate of the IP-Marathon participant and a Certificate to winner in the competition of innovative start-up projects by Igor Kyrylchuk, the National UNIDO / GEF "Global CleanTech Innovation Program for Small and Medium Enterprises in Ukraine" Project Coordinator.
16.05.2019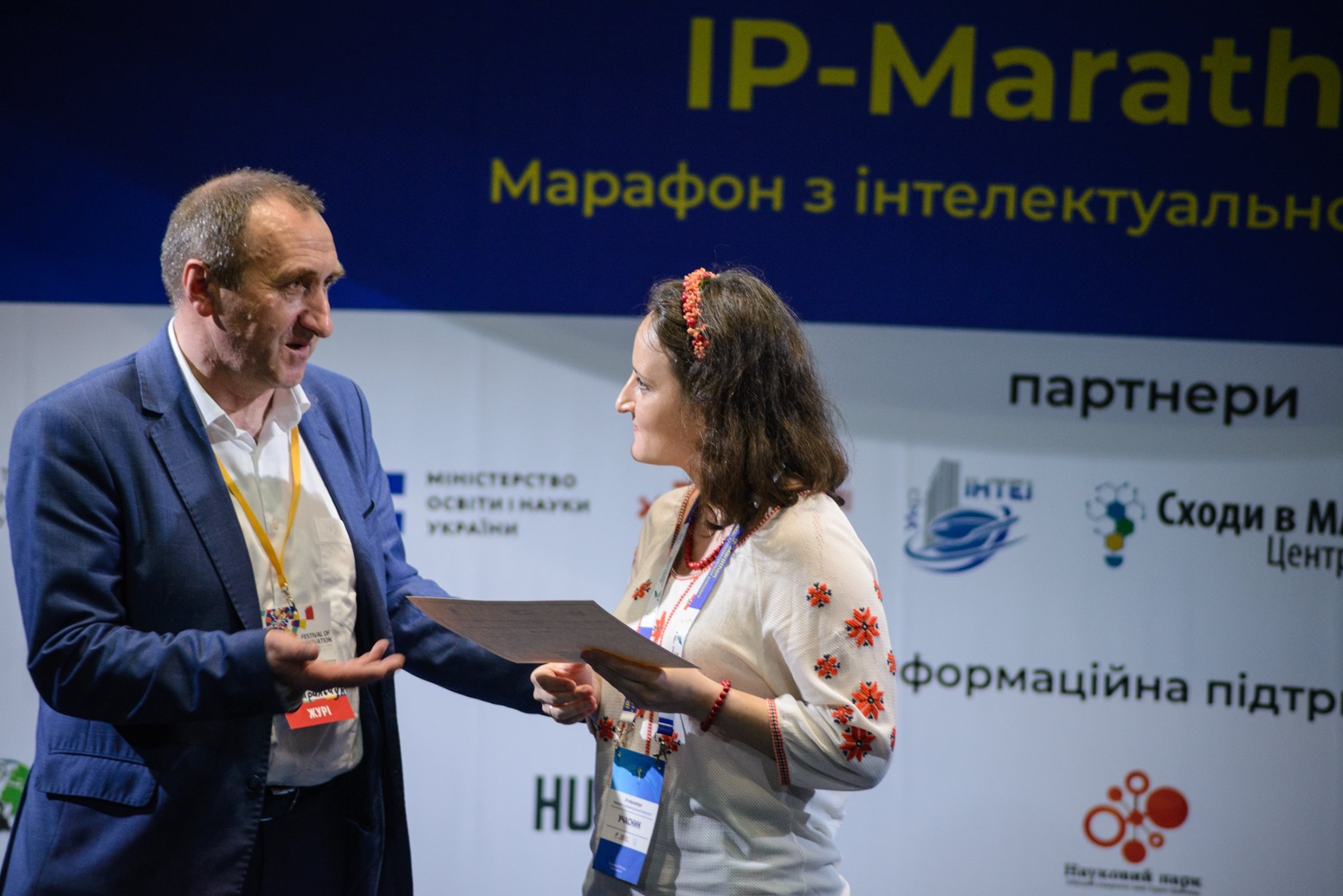 Ihor Kyrylchuk handles out the certificate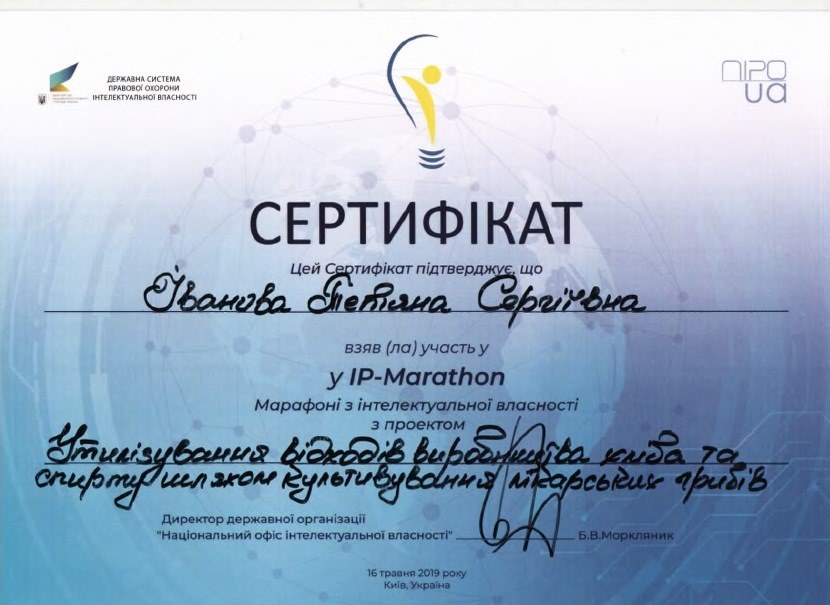 Certificate of the participant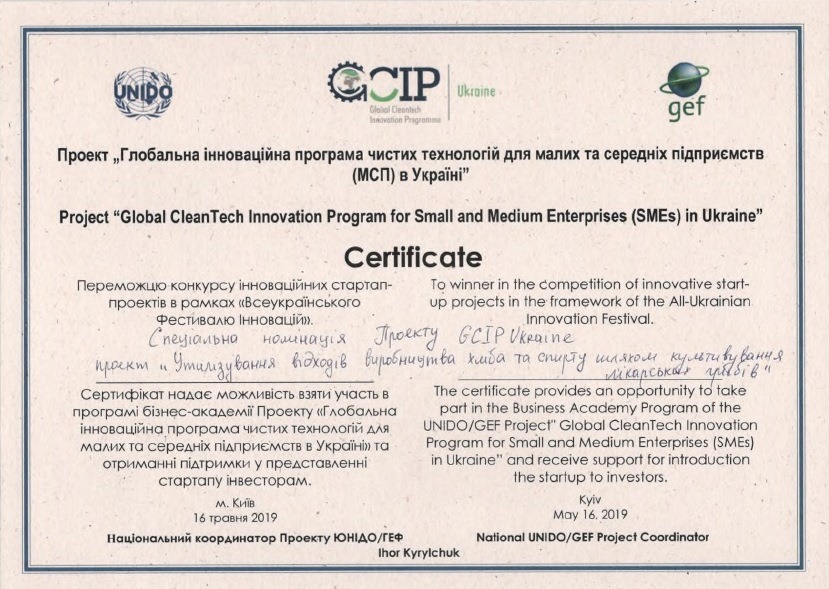 Certificate of the UNIDO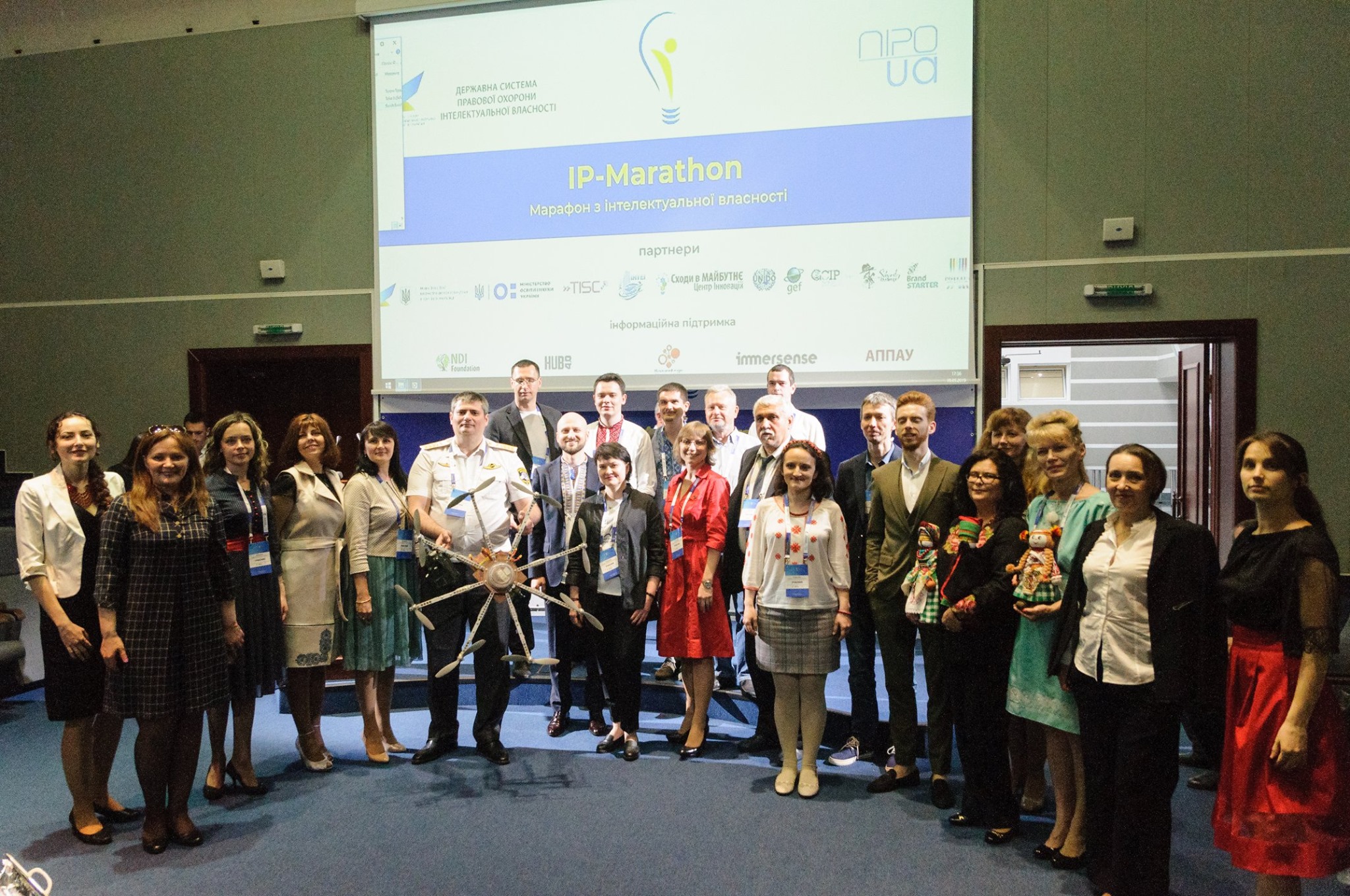 Participants